The On the Avenue Store
Do you know about the On the Avenue store? We have beautiful prints created by On the Avenue artists for you to support our cause and have a beautiful print in your home or office.
There are 3 different collections that will look beautiful in any home. Prints inspired by Music City, prints to show appreciation for the Nashville Soccer Club, and prints to celebrate the birth of America.
Meet the Artist
Our artist is Cody Martin (illustrator). Cody is an illustrator from Murfreesboro, Tennessee who is turning his lifelong love of drawing into a career that will allow him to become more self-sufficient.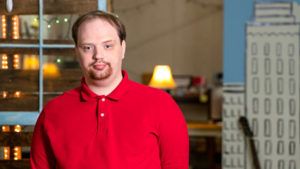 Instead of letting autism hinder him, he works very hard to pursue his dream of entertaining people with his gift. With direction and encouragement from the staff at On the Avenue, Cody is pursuing his dream of being a working illustrator. From coloring books, original designs, posters and prints to cartoon columns, Cody's work is coming to life and being published more each day.
By purchasing the prints here On The Avenue, you are supporting our ability to employ people with and without disabilities working together to live life abundantly. A portion of the proceeds of your purchase will go to Autism Tennessee.
Check out our store to support these great causes and have beautiful pieces in your home!