The Film Reel – Star Trek (2009)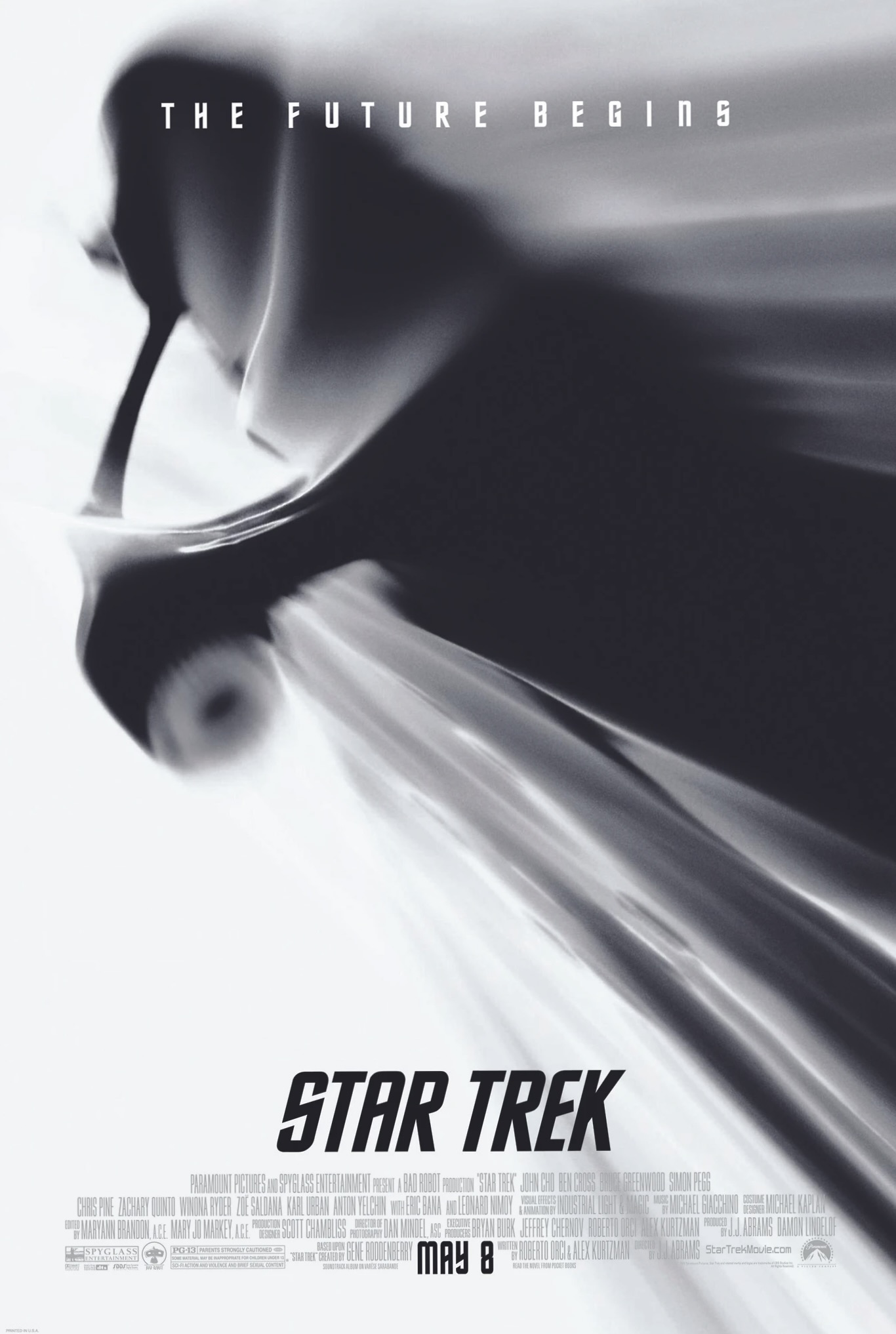 This review is on the 2009 reboot of the classic sci-fi saga known as Star Trek. Acclaimed director J.J. Abrams brings to life an origin story, the beginnings of the intrepid crew of the starship Enterprise. The movie introduces young James Kirk (Chris Pine), who would become the captain of the Enterprise, and Vulcan crew member Spock (Zachary Quinto), who must overcome their personal differences and work together, alongside fellow crew members Dr. Bones McCoy (Karl Urban), Lt. Uhura (Zoe Saldana), helmsman Sulu (John Cho), ensign Chekov (Anton Yelchin), and engineer Scott (Simon Pegg), to stop a terrorist known as Nero (Eric Bana) from destroying everything they know and love from extinction. My thoughts on this Star Trek is that it is a really good and well-made sci-fi action adventure film. It has a good story, awesome action and special effects, and a talented cast that really bring the classic characters to life, especially Chris Pine as Kirk and Zachary Quinto as Spock. You can also expect an appearance from Leonard Nimoy, the original Spock himself. Director J.J. Abrams did a really good job making the movie. This would be for you if you're a huge fan of the sci-fi series that boldly goes where no one has gone before.
Now, roll the end credits on this Film Reel!
Dustin Fisher